CONSOLIDATED WORKS WITH CUSTOMER TO ADDRESS SAFETY ISSUES
Consolidated Truck & Caster recently worked with a manufacturing company's safety executive to help resolve an issue with casters failing on a production cart, creating a potential safety risk for employees.   The company, which makes components for electric vehicle manufacturers, monitors risks to safety in their organization, measuring probability and severity of events.    The casters being used on the 4,000 pound capacity cart were 6" X 2" Kingpin Style Casters with phenolic wheels and were being operated consistently at the high end of their rated weight capacity.   The photos below show the cart, casters and caster failure point.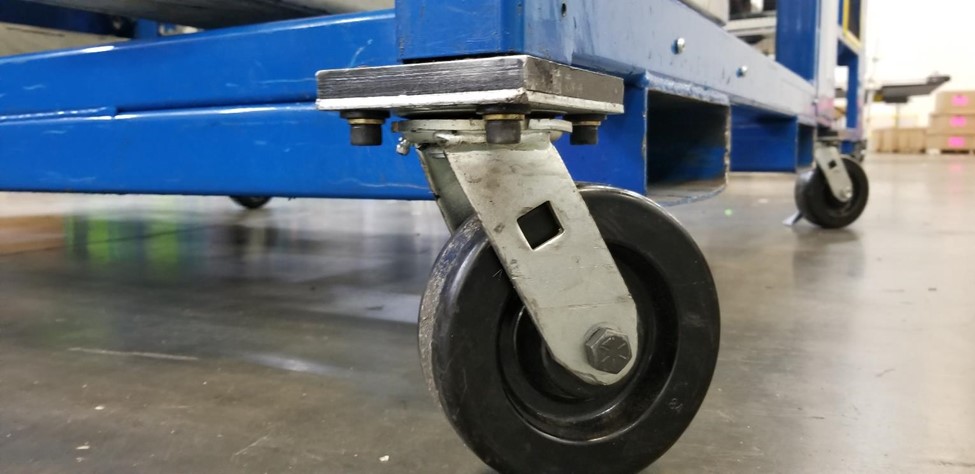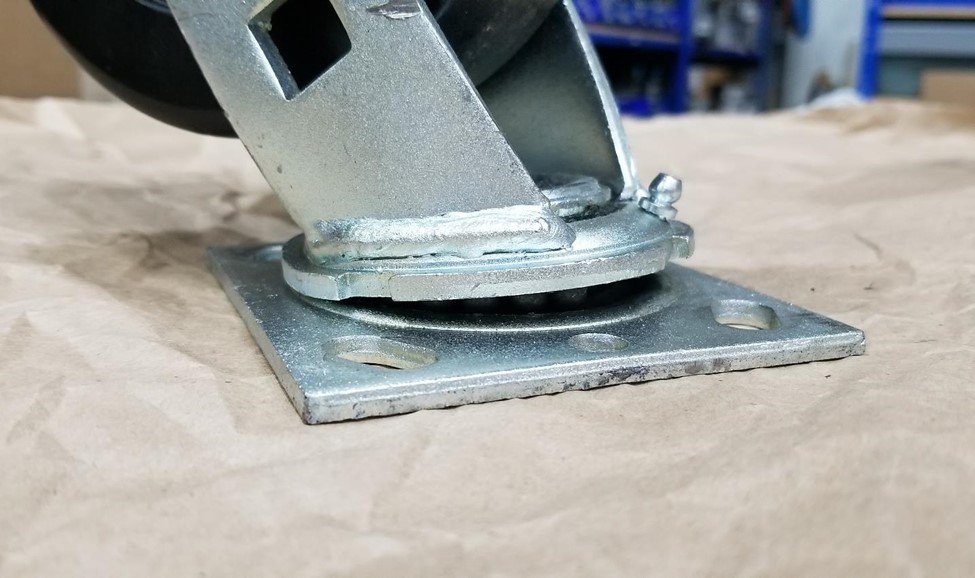 After reviewing the application, operating conditions and the results of the previous caster failure, Consolidated recommended switching to a Heavy Duty Kingpinless caster with precision ball bearings and a rounded tread polyurethane wheel on an aluminum core. We specified the Albion CGMAX ® Ergonomic wheel.  The new caster and wheel provided a dramatic decrease in rolling resistance at increased capacity which has solved the safety issue, allows easier movement of the carts, improved ergonomics, safety and productivity.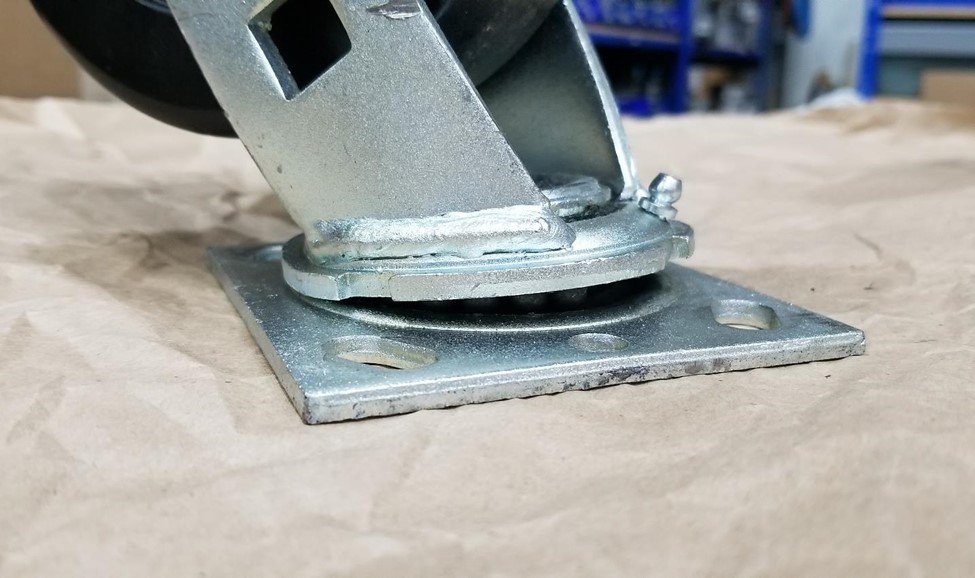 As part of Consolidated's caster survey process, we work with customers to identify safety risks associated with material handling equipment. We represent a broad variety of caster manufacturers allowing us to specify the right solution for virtually any caster application.  Contact us at sales@consolidatedcaster.com or 800-467-6102 to arrange a caster survey for your operation.