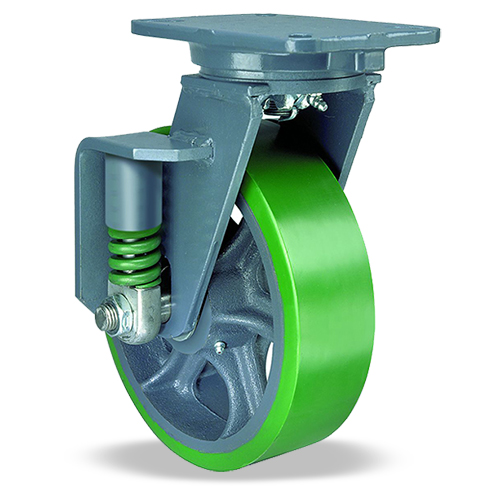 At Consolidated Truck & Caster, we recommend shock absorbing casters for a variety of applications. Considerations for their use include:
The cargo or contents being transported require less vibration or shock to avoid damage.
Shock absorbing casters can compensate for uneven loads, spreading the load more evenly.
Noise reduction can be achieved, especially with uneven or noisy surfaces.
Less floor damage. By absorbing the shock of the load, floor damage can be avoided.
Applications where we have specified shock absorbing caster solutions include:
Medical and laboratory carts.
Food processing equipment.
Quality control and tool room carts.
Electrical or other diagnostic equipment.
As with all our products, its important to match the casters, wheels and related material handling equipment to your application and goals. We offer and stock several caster brands. Contact us at sales@consolidatedcaster.com or call 800-467-6102 to discuss your specific needs.